Aftermath of SONARA Fire Incident : Committee Continues Grilling Employees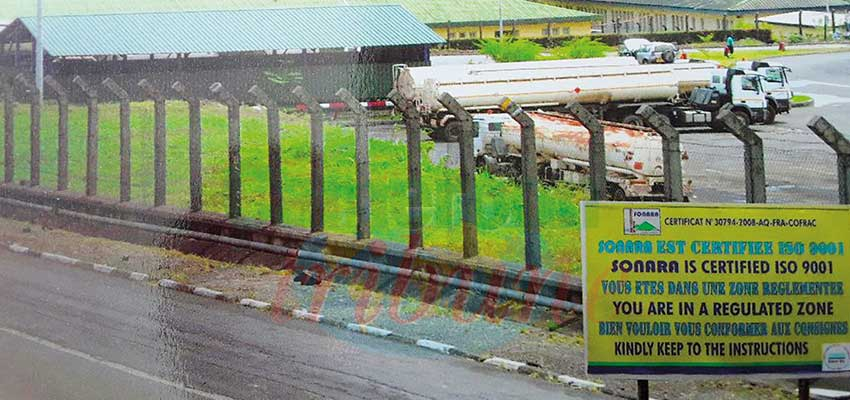 SONARA under probe of the 31 May fire incident.
Overall target is to establish the cause-course-effects of the May 31 fire on the oil refinery.
The national committee created by Prime Minister Joseph Dion Ngute on 11 June, 2019, to investigate SONARA fire incident of 31 May, 2019, entered another day of interrogations of employees yesterday june 28, 2019 in Limbe. The probing, which is going on under the chairmanship of Water and Energy Resources Minister, Gaston Eloundou Essomba, will expire 30 days from the time the committee was set up, reasonably by mid-July. The Minister breezed into Limbe at the beginning of the week and has since remained in Limbe to coordinate the questioning of the various employees holding related positions to the fire source. Last Wednesday (26 June), by 6pm, Cameroon Tribune witnessed dozens of personalities alighting from Room F 5 (Salle de cours No. F5) of SONARA where grilling had been taking place throughout the day. It is hinted that technicians of the concerned departments are being questioned one after the other by the committee. Generally, what is required is the exact cause of the fire, what dimension it took and what impact it had? As to the human hand in the fire, only a judiciary process can establish. "We are conducting very technical investigations whose results will be sent to our hierarchy. We do not need to talk about it until the work is over. Since you want to know about those detained, it is a judiciary investigation separate from our committee work here", Minister Eloundou Essomba told this reporter as he alighted from the auditioning room behind closed doors in SONARA. The Minister came out of the room flanked by South West Attorney General, Mbia Emmanuel, South West Governor, Bernard Okalia Bilai, South West Regional Delegate for National Security, South West Regional Delegate for Water and Energy Resources, SONARA top officials and committee members from the nation's capital, Yaounde. The public of Limbe has been in hysteria since some five top management personnel of SONARA were taken to the Gendarmerie Company in Limbe last 20 June where they have remained under custody for judiciary investigations ordered by Justice Mbia Emmanuel who is Attorney General of the South West Region. Reliable source say each of the detainees had been served a specific and individual query. Drop in Normal Fuel Sales
Since the event of fire at SONARA May 31, numerous illegal sale points of illicit fuel have multiplied along highways and just everywhere by just anyone in the South West Region. With one litre of fuel selling at CFA 450-500 in the streets, many do not see the need to go to regular petrol pumping stations to buy same at CFA 633. Central petrol stations in Limbe and Buea formerly sold averagely 100,000 litres of fuel daily. These days they can barely reach 10,000 litres.

Related Articles