Malaria Consortium: Cameroon's Prof. Mbacham Is New Board Chair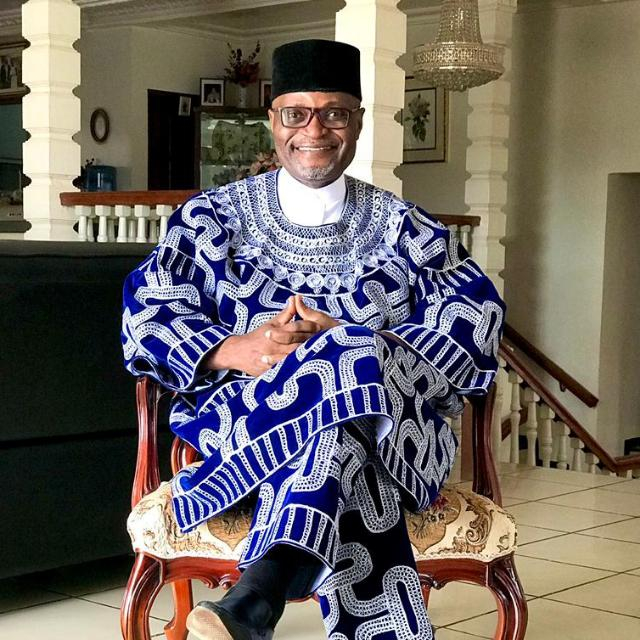 Professor Wilfred Mbacham was appointed new Chair of the Board of Trustees of the leading non-profit organisation specialising in the prevention, control and treatment of malaria and other communicable diseases Monday, July 31
One of the world's leading non-profit organisations specialising in the prevention, control and treatment of malaria and other communicable diseases among vulnerable populations – Malaria Consortium – has appointed Cameroon's Professor Wilfred Mbacham as Chair of its Board of Trustees. He was appointed Monday, July 31 to step in the shoes of previous Chair, Professor Marcel Tanner, who steps down after seven years tenure in the role.
With three decades of experience working in science and research, including serving as Coordinator of the Antimalarial Drug Resistance Network, at TDR-WHO, Chair of the Programme Management Committee of the AFRA-IAEA in Vienna and Founding Executive Secretary of the Multilateral Initiative on Malaria Society (MIM Society), Professor Wilfred brings a unique blend of expertise and leadership to Malaria Consortium. As Chair, he will play a pivotal role in guiding the organisation's strategic direction and ensuring its mission is carried out effectively, the Consortium stated in the announcement.
As Chair, Wilfred will work closely with the Board of Trustees and Chief Executive, providing strategic stewardship and fostering collaboration and assurance, partly reads the announcement. "Their expertise is instrumental in supporting the organisation's growth and ensuring it remains aligned to its core values and vision."
Commenting on the appointment, James Tibenderana, Malaria Consortium's Chief Executive said Professor Mbacham's wealth of experience and dedication will be "invaluable as we strive to expand our reach and make a lasting impact". "We are confident that under Wilfred's leadership, we will achieve new heights particularly as we look to build upon our 20 year old milestone this year," he wrote. Mbacham F. Wilfred is a Titular Prof of Public Health Biotechnology. He obtained a Doctorat d'Université in Molecular Parasitology from the University of Yaoundé I (1989) and a Doctor of Science Degree in Tropical Public Health from Harvard (1997). He researches on host and pathogen genomics and the interaction between Communicable and Non Communicable diseases. He has served in leadership positions in many national and international programmes.
Reacting to his appointment, Professor Mbacham said he was "elated" to join the Malaria Consortium team to continue championing the prevention, control and treatment of malaria, communicable diseases and combat malnutrition through technovation transfer for ongoing and future projects. "This is the pinnacle of my career in science diplomacy," he said. "Together, we will continue to demonstrate how investments in low-cost strategies by those who live and experience these illnesses will ensure a high-impact promotion for better health and the saving of lives in Asia and Africa."
Established in 2003, Malaria Consortium's core mission is to save lives and improve health in Africa and Asia, through evidence-based programmes that combat targeted diseases and promote universal health coverage. Its Head Office is based in London, UK.
Related Articles