Govt Explores Options To Relocate Risk-Prone Dwellers In Limbe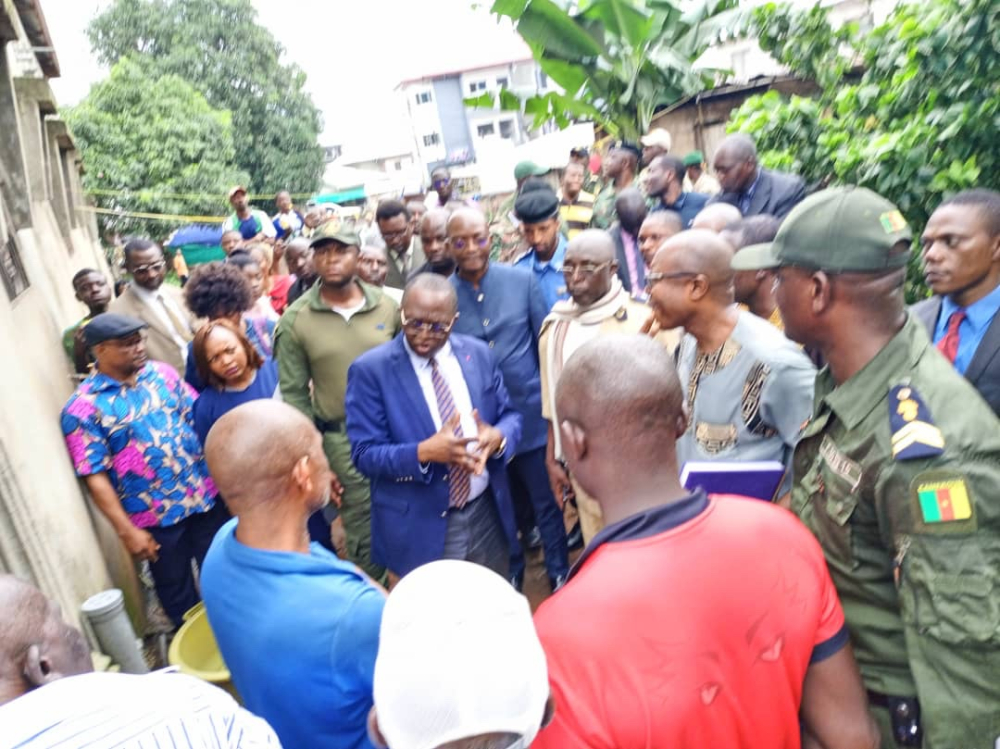 South West Governor, Bernard Okalia Bilai, made the announcement as he visited the recent landslide sites in Limbe on July 25, 2023
At least four persons had died and others hospitalised following landslides which occurred on July 19 and 21, 2023 in Limbe, Fako Division of the South West region. The unfortunate incidents, provoked by heavy and persistent downpour, prompted landslides in areas like Mawoh and Upper Cassava Farms neighborhoods.
Visiting the scenes of the landslide, South West Governor, Bernard Okalia Bilai and his entourage assured the population of Limbe that appropriate measures for safety will be adopted. He insisted that there will be demolition of houses constructed in unauthorized and risk zones. This will prevent the loss of life and property during natural disasters such as those recently witnessed in the town of Limbe, he said.
The Governor cautioned persons constructing houses in dangerous areas such as Upper Mawoh, Cassava Farms, South East Community, Clerks Quarters, Down Beach, Lower Motowoh, Middle Motowoh, Mabeta New Layout quarters to stop.
He also advised the inhabitants of Limbe to obey local authorities in matters of urban construction. The Chief Executive of the South West Region reiterated that such disasters are preventable if all would assume their responsibilities and any persons identified to be accomplices of exposing others to disasters by selling plots within these areas will be arrested. ''We are still experiencing the early phase of the raining season," Bilai stated. "For the people to quit their current locations, we need to know where they will be settled. That is why I have requested the Regional Delegate of MINDCAF alongside his Divisional counterpart with the SDO of Fako to seek for appropriate land where the victims can resettle."
The stopover was an opportunity for the South West Chief Executive to have firsthand information about the damage caused by the recent landslides and floods in Limbe.
Related Articles