ICT University Begets Journalism Programme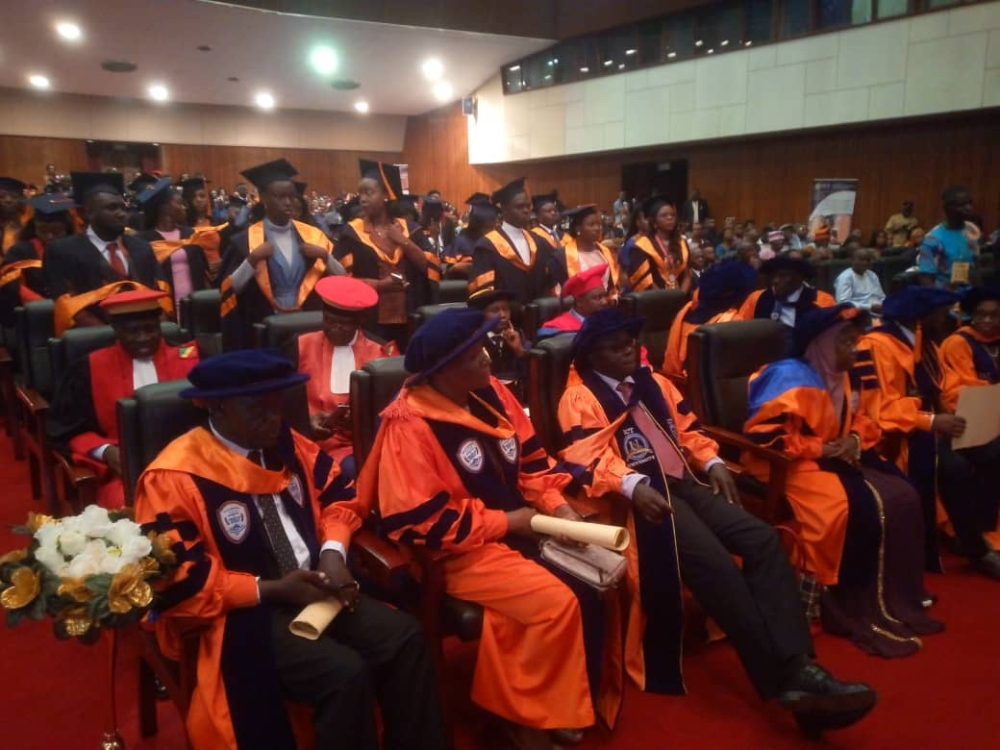 The journalism and mass communication programme of the Information and Communication Technology, ICT University was launched in Yaounde last week during an event that culminated in the graduation of 500 students
The American curriculum-based Information and Communication Technology, the ICT University now has a journalism and mass communication programme. It was launched in Yaounde on July 28 during the institution's Africa Digital Forum. The event was a prelude to sending off ceremony on July 29, of 500 students of the school who graduated with Bachelors, Masters and PhD degrees.
The Director General of the Cameroon Radio Television, Charles Ndongo and the Chief Executive Officer of the Nairobi-based African Media Initiative, Eric Chinje patronised the forum which had as theme: "The place of ICTs in modern journalism". They were also honoured with lifetime achievement awards.
To veteran journalist, Eric Chinje, who formerly served as World Bank's spokesperson and head of Communications and External Affairs for Africa, today's generation has the future in their hands and they must take it because "they are the soldiers in the field".
"I have seen what technology can do in countries like Rwanda, Botswana," he said.
"I tell you Kigali is the second cleanest city in the world thanks to its evolution in technology. ICT university students are the generals in this war and they should lead the battle." He encouraged the students to leverage ICT skills to thrive in the increasingly competitive job market.
"They have been given the tools," he said, "your understanding of the technologies that rule the world today should be an added advantage."
"They should dream of a bigger picture of what they want Cameroon to be and a lot is going to change in this country."
Charles Ngongo for his part said the students are wont "to do better than their predecessors" if and only if they work hard.
"You have the tools in your hands and you can do thatm," he said.
The Vice Chancellor of the ICT University, Professor Jean Emmanuel Pondi, and the University's Founder, Professor Victor Mbarika thanked the two media icons for inspiring the students with their rich experiences.
Founded over ten years ago, The ICT University is an American curriculum-based university providing quality ICT, Engineering, Public Health and Managerial Human Capacity Development for developing nations. The headquarters of ICT University's African campuses is based in Cameroon. Serving more than 15,000 students worldwide via on-site and online programmes, the ICT University develops productive and relevant Diploma, Bachelors, Masters and Doctoral level scholars to utilize their research and training in solving the substantial problems in their countries.
Related Articles