Tony Elumelu & Africa's Transformation : Cameroonian Entrepreneurs Gear Up For 2019 TEF Forum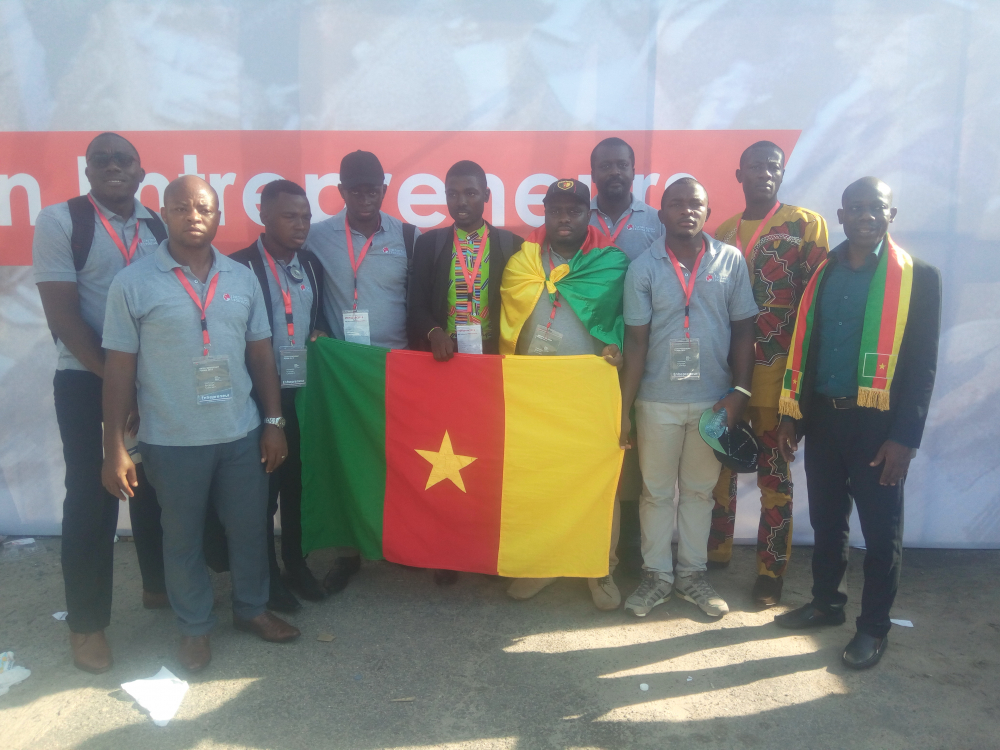 File - Some Cameroonian TEF entrepreneurs of the 2018 cohort in Lagos-Nigeria.
The largest annual gathering of the continent's entrepreneurship ecosystem will for the first time take place in the Federal Capital Territory – Abuja, Nigeria, July 26-27, 2019.
Cameroonian entrepreneurs who are part of the 2019 cohort of the Tony Elumelu Entrepreneurship Programme (TEEP) are heightening preparations to take part in the 5th Tony Elumelu Foundation (TEF) Entrepreneurship Forum. The largest annual gathering of the continent's entrepreneurs and the African entrepreneurship ecosystem will take place at Transcorp Hilton Hotel, in Abuja, Nigeria.
The forum to hold on July 26-27, whose theme is: "Empowering African Entrepreneurs," will mark the end of 12 weeks of intensive online training.
Most of the 102 Cameroonian TEF entrepreneurs have already booked and confirmed their flights and are expected to leave Yaounde for Abuja on July 25, Nkeng Bakouyack Paul-Marius Junior, a fashion designer and one of the TEF entrepreneurs told Cameroon Tribune. They are presently in the ninth week of an intensive 12-week online training. The Cameroonian entrepreneurs selected for this year's programme are engaged in farming, agribusiness, commerce and retail, healthcare, education and training, consulting, financial services, construction, transportation, ICT, manufacturing, fashion design, media and entertainment, amongst others, at small and medium scales. Most of them have already put up sterling performances as they seek to grow their businesses, Rollin Foko, one of their mentors in Cameroon confirmed.
Every year, TEF brings together African entrepreneurs, policymakers and business leaders in one location. Over 5,000 participants and 40 speakers are expected in this year's forum which will include the UBA Marketplace - bringing together businesses from across the continent, as well as networking hubs where SMEs and investors connect and forge partnerships.
TEF officials have disclosed that for the forum's Presidential Dialogue, the President of the Democratic Republic of Congo, Félix Tshisekedi, the President of Rwanda, Paul Kagame and the President of Senegal, Macky Sall, will take part in an interactive, charged plenary session to be moderated by TEF Founder, Tony O. Elumelu. Thousands of people are expected to be interacting live online, through TEFConnect - the largest digital platform for African entrepreneurs.
It should be noted that each TEF entrepreneur is provided with a $5,000 seed capital and a holistic programme of support, dubbed the Seven Pillars, which enables them launch and grow sustainable, profitable and transformative businesses, and achieve TEF's goal of 10,000 successful entrepreneurs, one million jobs and $10 billion in revenue in Africa in the 10-year span of TEEP.

Related Articles