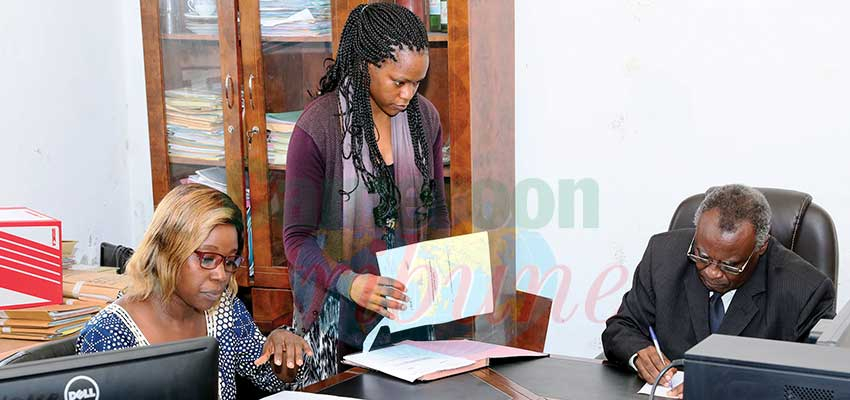 Gov't continues to pay special attention to youth SMEs.
Some 250 entrepreneurs grouped under the Support Network for Cameroonian Products and Entrepreneurs (RAPEC), will benefit from a vital push to scale up their projects.
A partnership agreement to support Cameroonian entrepreneurs was signed in Yaounde on July 11, 2019. The move to benefit 250 entrepreneurs was reached between the Support Programme for the Creation and Development of Small and Medium-sized Enterprises for the Processing and Preservation of Local Mass Consumption Products (PACD/PME) represented by the National Coordinator, Dr. Jules Marcel Mandeng and the Board Chair of RAPEC, Sorel Mouafo. "This agreement directly concerns youths owning enterprises or projects involved in; fruit, vegetable, coffee, tea, cocoa, honey, spices, livestock, vegetable oil and margarine processing and preservation, among others," Mouafo disclosed.
RAPEC, legalized in 2018 has members from all over the country. It has as principal mission to group all actors, entrepreneurs and technicians involved in the agri-business sector. They work together to upgrade their enterprises or projects in a bid to better tackle difficulties, attract investors and potential partners. "Concretely, officials of the support programme will start by locating these enterprises, carry out a proper diagnostic and then inquire about their difficulties. Later on, business plans will be designed and the best projects will be potentially financed," Mouafo added.
It should be recalled that, PACD/PME is a nationwide programme initiated by the Ministry of Small and Medium-sized Enterprises, Social Economy and Handicrafts (MINPMEESA). Members of the network present at the signing ceremony described the agreement as a landmark achievement which comes to confirm government's determination to support Cameroonian entrepreneurs.

Related Articles