CAN 2019: Minimum Service For Cameroon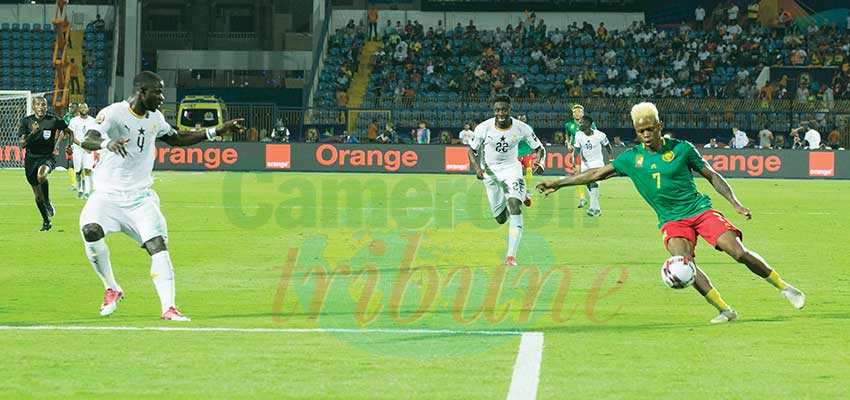 Lions need to roar at the attack.
After three matches, the Lions have qualified for the knockout phase of the competition with five points.
The group phase of the 2019 African Cup of Nations has come and gone with varied consequences. While some teams are already journeying home, others are preparing for the knockout stage of the competition. A case in point is that of the Indomitable Lions of Cameroon.
Drawn in group F, the Lions began the journey on a good foot with a convincing 2 – 0 bashing of Guinea Bissau, picked a draw against another Group F favourite Ghana in their second outing before rounding off with another draw against little known Benin.
While Coach Clarence Seedorf is beating his chest and offering accolades to his boys for the qualification ticket, the tactical plan and play style of the indomitable Lions leaves much to be desired. After putting in place a wining line-up against Guinea Bissau with a 4-4- 2 plan, he suddenly changed the team's game plan during the Lion's second outing. Of the eleven players he kick-started the match against Guinea Bissau, four new players were brought in for the starting line-up and the game plan moved to a 3-5-2.
Though according to him, the aim was to stop the Ghanaian team that is very fast from using the flanks, his replacements during the encounter were wanting as the team did not only fail to score, but nearly conceded a goal at the last minutes. Added to that, the Ghanaian had a better ball possession and elegant play style than the Lions.
With four points and head of group F, the Lions needed a draw in their last outing to assure their next round ticket and a victory against Benin to stay at the helm of the table. Despite promises from the Dutch legend to step up play, it was another surprised team that kick started the match against Benin. In a traditional 4-4-2 system, the Lions controlled the tempo of the match especially during the first half by creating few chances up front. During the second segment, the Lions looked tired and visibly lost. The bringing in of Olivier Boumal in place of Arnaud Djoum and Christian Bassogog for Karl Toko Ekambi by coach Seedorf and the changing of his tactical plan to 3-5-2 with specific instructions for Clinton and Bassogog to exploit the flanks did not better the situation as Cameroon's attacker Stephane Bahoken kept running left and right without creating any danger in the Squirrel vital zone. Thus, with a knock out ticket in the pocket, 270 minutes of football after three matches, two goals scored and none conceded, three trophies of Man of the Match Award, the Lions need to work hard at the attack to put an end to the current goal drought.
Related Articles