UNGA:World Leaders Rekindle Hope For Global Poverty Eradication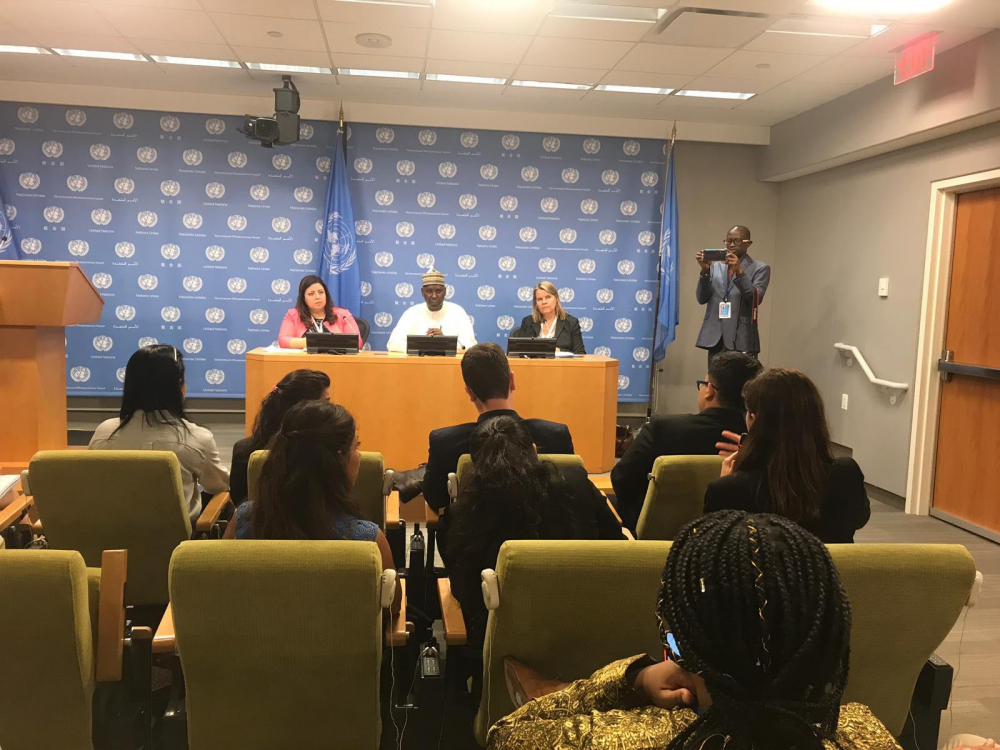 This is one of the key issues the UN will focus on resolving within the next one year, according to the General Assembly President.
As curtains close on the weeklong general debate of the 74th General Assembly of the United Nations in New York, USA, the organization has already figured out some of the main issues world leaders would want addressed before its 75th anniversary next year.
The President of this year's General Assembly, Tijjani Muhammad-Bande,in a Monday September 30 briefing with reporters attending the 2019 RAF Journalism Fellowship, said many world leaders cited poverty reduction as an issue of global concern when they addressed their peers at the GA.
"Leaders expressed what they viewed the world to be and what their concerns were... Each President and his delegation at the assembly have the right and authority to tell the polity what their concerns are. That's the only way we can move together to understand what Cameroon for instance, sees as important for the world. Analytics are done at the end of the session to see the main issues that generated the attention of delegations," he explained.
He also furthered that countries also present what they want to contribute to the priorities set out by the presidents in the current session. For this session, he said, the priority included poverty eradication,quality education, climate action and inclusion. "So each delegation said what its own urgent matters were and how it was going to contribute to reaching the priorities set out in the 74th session," he emphasized.
He said that after the session, there will be activities taken from the mandate of the 74th session and what delegates were talking about. They will be advanced through practical partnerships and in some cases there will even be resolutions that will be negotiated. This means a delegation can draft something and discuss it with other delegations to agree on.
On a general note, he cited the need for the advancement of causes that are dear to humanity, such as climate, conflict resolution,education, resolving issues of marginalization and exclusion; and urged journalists to be ethical and to always reflect whether their reporting would add fuel to the fire or bring about positive change.
Observers say hopes are that countries will respect the commitments made at the General Assembly and take concrete action to address pertinent issues raised during the gathering,among which is the eradication of poverty world wide as set out in the Sustainable Development Goals (SDGs).
MBOM Sixtus on Assignment in New York, USA
Related Articles